Volkswagen I.D. CROZZ concept debuts in Los Angeles
By Product Expert | Posted in Concepts, VW I.D. on Tuesday, December 5th, 2017 at 12:35 pm
Volkswagen showcases new I.D. CROZZ electric crossover concept
Electric cars are the way of the future. No one likes spending time and money sitting at the gas station, and the push toward electric cars is one way to render that particular activity a thing of the past. While there are already a variety of electric vehicles on the road, there are few as inspired as the Volkswagen I.D. CROZZ, a concept vehicle that Volkswagen recently displayed in Los Angeles. While it is not yet available anywhere, the anticipated release date for the I.D. CROZZ is sometime in 2020.  
The Volkswagen CROZZ joins two other electric concepts, the Volkswagen I.D., a hatchback that should be available in Europe by 2019, and the I.D. BUZZ, inspired by the classic VW Bus, which has an expected debut of 2022. All three concepts are being built on the Modular Electric Toolkit, known as the MEB platform, which is able to fit a variety of vehicle sizes.  
[Related: Volkswagen updates I.D. CROZZ concept]
Anticipated features on the Volkswagen I.D. concepts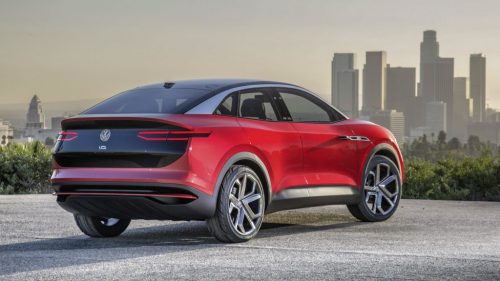 With the I.D. CROZZ, Volkswagen is tapping into the design requirements of the modern-day driver. The sleek, flowing lines and roomy interior is similar to traditional crossover models, with the obvious bonus of the electric platform. The current estimates for the performance of the I.D. CROZZ include two electric motors that will produce a total horsepower of 302. Each motor will be placed on an axle, providing the I.D. CROZZ with All-Wheel Drive.  
Further down the line, the I.D. concepts will be fully autonomous. While that is still a little way away, the interior of the I.D. CROZZ is set up in anticipation of the upcoming self-driving technology, though you'll still be able to control the vehicle until technology catches up with the design. Though you can't get behind the wheel of any of the I.D. concepts like the Volkswagen I.D. CROZZ, there are plenty of exciting Volkswagen models available to test drive at Elgin Volkswagen. Whether you're looking for a vehicle with all sorts of safety features or a fuel-efficient offering, you'll be able to find them when you visit Elgin Volkswagen.