Where is the 2020 VW Passat made?
By Product Expert | Posted in FAQs, VW Passat on Saturday, July 25th, 2020 at 5:22 pm
Having just entered its second generation for the 2020 model year, the North American incarnation of the Volkswagen Passat continues to enjoy a fervent fanbase. And that dedicated group has had to welcome a host of new acolytes to the fold, thanks to the nigh-irresistible attraction of the redesigned vehicle's fresh exterior styling, additional standard safety and technology, and upgraded infotainment setup.
When gazing on the 2020 Volkswagen Passat, whether online or in-person, many find themselves wondering: where does this work of art come together? Where is the 2020 Volkswagen Passat built?
2020 Volkswagen Passat Assembly Location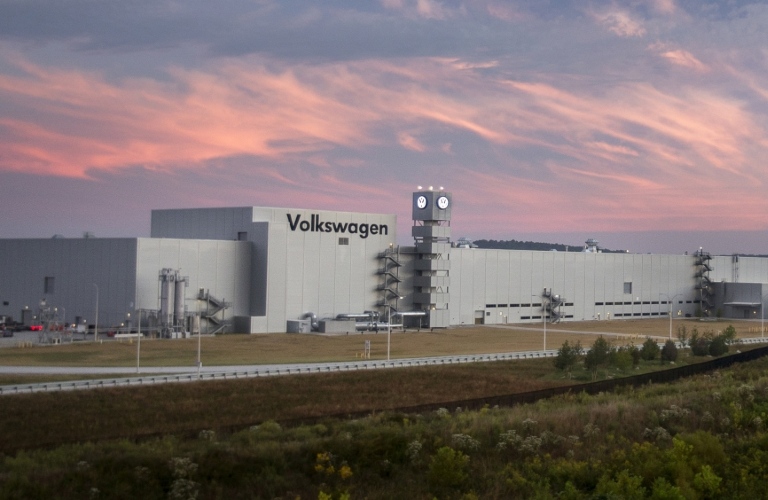 The North American incarnation of the 2020 Volkswagen Passat is assembled at the Volkswagen Chattanooga Assembly Plant in Chattanooga, TN. This prestigious plant employees approximately 2,000 people and produces a projected annual amount of 150,000 vehicles.
---
Get one of these Chattanooga-built artforms yourself with a model from our new Passat inventory!
---
History of the Volkswagen Chattanooga Assembly Plant
The Volkswagen Chattanooga Assembly Plant was formally announced in July 2008. Production on the Passat B7 (initially known as the Passat NMS), began there in April 2011, just before the plant was formally inaugurated in May of the same year.
In 2017, the plant also began building the Volkswagen Atlas SUV. The upcoming I.D. Cross and Buzz all-electric vehicles are slated to be produced at the plant, courtesy of a new electric vehicle division, beginning in 2022.
Unfortunately, unlike the Wolfsburg Plant, the VW Chattanooga Plant does not make sausages.
Why do you keep calling it the North American Passat?
The version of the Passat that's sold (and manufactured) in North America is different than the Passat that VW sells in Europe and several other parts of the world. The North American Passat was initially known as the Passat NMS, with NMS standing for "New Midsize Sedan."
In addition to the Chattanooga plant, the previous generation of the Passat NMS was also manufactured in China at Shanghai Volkswagen Automotive's Nanjing factory. Besides North America, this incarnation of the model was sold to South Korean, Chinese, and Middle Eastern markets.
What's new on the 2020 Volkswagen Passat?
As mentioned above, the North American Passat just kicked off a new generation for the 2020 model year. Its redesign includes revised exterior styling, new wheel and tire combinations, more standard safety, and additional tech features. The latter range from a delightful suite of standard driver-assistance gizmos to a 6.33-inch touchscreen infotainment system that's also outfitted with VW Car-Net.